FIT'NG 2022
Welcome to Paris, France
Overview
The 2022 FIT'NG conference will take place in arguably one of the most influential cities in the world, Paris, France. Paris is the second most visited city in all of Europe, following London, England, and is home to the most-visited tourist attraction in the world, the Eiffel Tower, along with many other world-famous attractions and architecture. Paris is often referred to as the City of Light. Many believe this is because it was the first city to adopt gas street lighting, but others argue the nickname originated from the large number of bright intellectuals that lived in Paris throughout history. Paris is also said to have a total of 6,100 streets, lined with countless beautiful cafes, terrasses, unique shops, and much more. You will never experience a dull moment when visiting this remarkable city with limitless opportunities, attractions, and adventures.
La Sorbonne
The conference is being held at La Sorbonne, a public research university, located in the Latin Quarter on the Left Bank of the Seine River in the center of Paris. La Sorbonne is deemed one of the most prestigious universities in Europe and in the world. The universities' alumni and professors have collectively won dozens of Nobel Prizes and multiple Field Medals.
The FIT'NG Conference is being held at
Sorbonne University
on the Pierre and Marie Curie campus at the
International Conference Center (CICSU)
4 Pl. Jussieu, 75005 Paris, France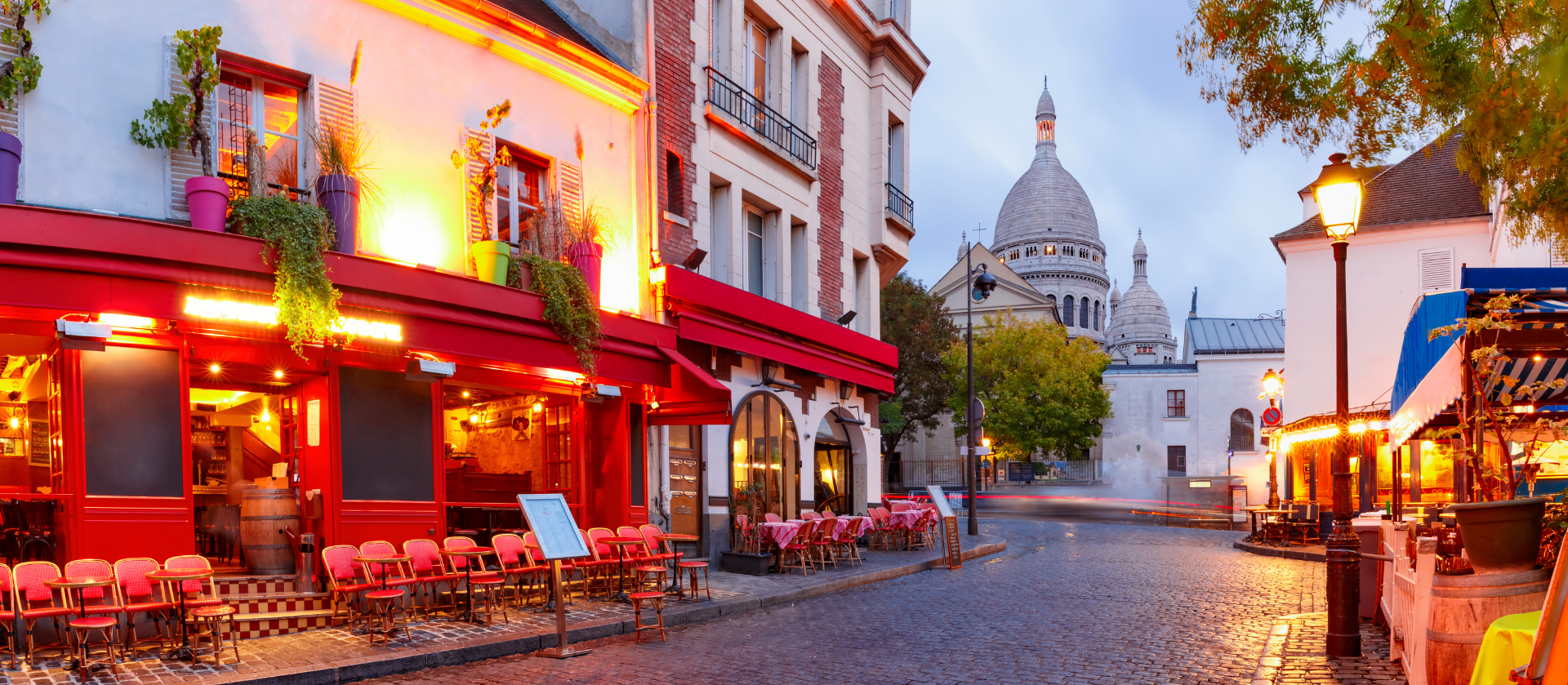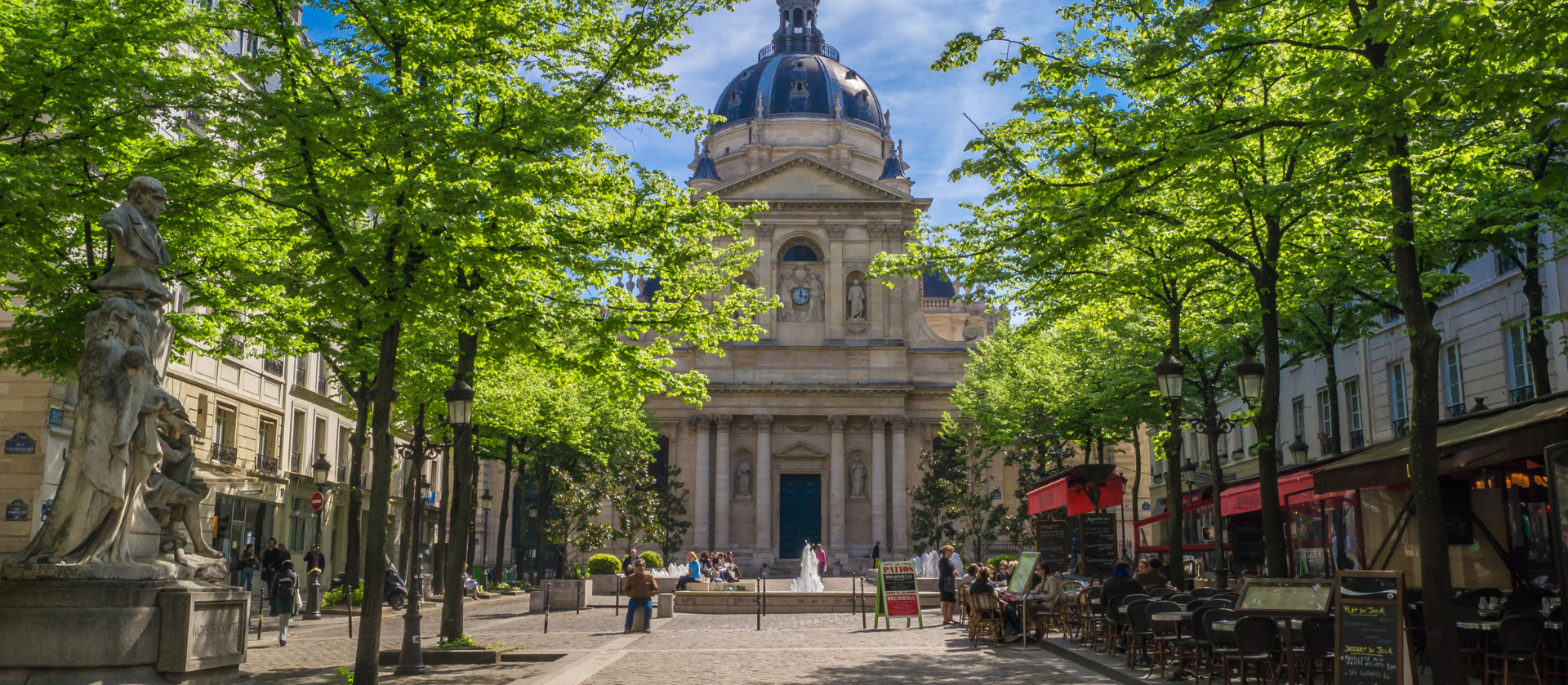 Air Transportation
The three main airports located in Paris are Charles de Gaulle, Orly, and Beauvais.
Train Transportation
Paris Métro is the fastest mode of transport to get around the city. A single metro ticket that can be used for one journey, including all connecting lines, costs €1.90. Tickets can be purchased in singles or in a book of 10 for €10.00. Weekly and monthly passes are also available. All tickets can be purchased at the ticket offices or machines in the metro stations.
There are numerous train stations throughout Paris with trains that travel from all across Europe. Gare du Nord is located in the northern part of Paris and is the busiest train station in Europe. The railway station holds trains from all over France, as well as trains with international destinations in Belgium, Germany, the UK, and the Netherlands. Gare du Nord provides connections with urban transport lines including Paris Métro, RER, and buses, and is located just 4.5 km from La Sorbonne.
Bus Transportation
The city buses in Paris use the same tickets as in the metro that are available for purchase at the ticket offices and machines in the metro stations. Bus drivers also sell single tickets, purchased with exact change (€1.90). When taking the bus, tickets are only valid for a single ride with no connections so another ticket will be required if more than one bus ride or other form of public transport is needed.
Bike Transportation
The cheapest, most efficient, and environmentally friendly way of transport in Paris is Vélib' Métropole. Vélib' is a public bicycle sharing service that now provides approximately 15,000 bicycles (mechanical and electric) at over 1,200 stations. You can access these bicycles at any Vélib' station around the city and drop them off at the closest available station once you have arrived at your destination. The price to rent a Vélib' standard bicycle is moderate.
As we are all aware, the ongoing COVID-19 Pandemic currently requires caution and has additional travel considerations for those expecting to attend the FIT'NG Conference.  We are hopeful that by the fall of 2022 these restrictions will be minimized.  However, for the time being, please ensure you're aware of the restrictions to travel to France and be prepared.  Restrictions can change quickly.
Please note: FIT'NG will not reimburse for any costs incurred from your travel or fines for not adhering to any restrictions.
Foreigners Seeking Entry to France
Keeping Everyone Safe at the FIT'NG Conference
FIT'NG wants to keep all conference attendees safe.  We would ask that all attendees are at least double vaccinated, and agree to wear masks when inside and in close proximity to others.  We will have extra masks and hand sanitizer on hand during the conference.
September generally has mild and pleasant temperatures in Paris, France. The average minimum temperature lies around 13.0°C (55.0°F) and the average maximum temperature lies around 25.0°C (77.0°F). The city of Paris experiences sun and clears skies or at least partly sunny weather for around 15-17 days throughout the month of September. A light jacket or coat and a sweater are a smart choice for the cooler days and evenings, especially later in the month as autumn starts to approach and remember to pack a raincoat and umbrella for the rainy days.
Tipping in France is considered to be more of a gesture rather than an obligation. There is no fixed amount to tip. Most people if they are satisfied with their service will round the cheque up- for example if the cheque is €18, you can tip €1-2, or for a €2,20 coffee, you can tip €2,50. For a general amount, if you are happy with your meal, you can leave a 5-10% tip. If you receive exceptional service you can leave a larger tip to demonstrate your appreciation.
The official language spoken in Paris, as well as the nation of France, is French.  English is the typical language of tourism in Europe. Many Parisian citizens may speak some, if not fluent English, and English speaking tourists and visitors will have no trouble communicating with most hotel, restaurant, and store employees.
All power sockets in Paris operate on a 230V supply voltage with a standard frequency of 50Hz. You can use your power equipment in Paris if your home country's outlet voltage is between 220V-240V. Universal sockets will accept plugs from different countries but few hotels in Paris will have them available for guests. If your equipment does not allow for the operating voltage, you will need an adapter. Many vendors will sell adapters with multiple sockets and USB ports so you can connect multiple devices at once.
France is a member of the European Union, therefore the currency used in Paris is the Euro (€).There are seven euro bills and eight euro coins. The euro coin denominations are 1 cent, 2 cent, 5 cent, 10 cent, 20 cent, 50 cent, €1, and €2. The euro bill denominations are €5, 10, 20, 50, 100, 200, and 500.
International Visitors
Depending on your citizenship, you will have to apply for a visa or not.  Information on nationalities requiring a visa may be obtained from the French Ministry of Foreign Affairs
FIT'NG and Podium Conference Specialists will provide assistance in obtaining visas in the form of support letters once registration is confirmed and fully paid for.
Thank you to our Sponsors!