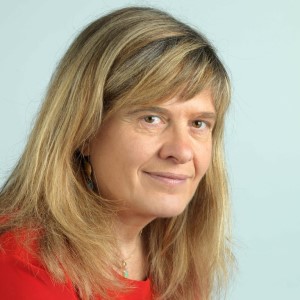 Ghislaine Dehaene-Lambertz
CNRS, INSERM at Neurospin/CEA, Paris-Saclay, France
Pediatrician, director of the developmental brain imaging lab (CNRS, INSERM at Neurospin/CEA, Paris-Saclay, France), Ghislaine Dehaene-Lambertz and her team investigate the development of cognitive functions in infants and children using brain imaging techniques. Their goal is to understand how complex cognitive functions, such as language, music, mathematics, etc… emerge in the human brain, thanks to a thorough description of the brain initial structural and functional organization. She published pioneering work using high-density event-related potentials (Nature 1994), functional resonance magnetic imaging (Science 2002) or optical topography (PNAS 2003-2013) to study language acquisition, and the neural signatures of consciousness (Science 2013) in the infant brain. She is the recipient of several national and international awards (Prix Justine and Yves Sergent 2013, Grand Prix Scientifique de la Fondation de France, 2015, et de L'Institut de France, 2016 ).
Beginnings of Development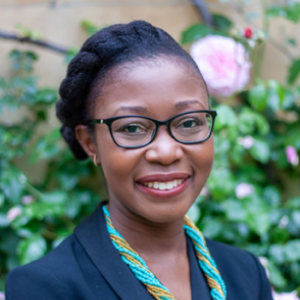 Ana Namburete
University of Oxford
Ana Namburete is an Associate Professor in the Department of Computer Science at the University of Oxford. She also serves as a Tutorial Fellow at Pembroke College and holds a Royal Academy of Engineering Research Fellowship. Her research focuses on machine/deep learning with applications to human brain imaging. She holds a BASc in Engineering Science (Electrical and Biomedical Engineering) from Simon Fraser University, and a DPhil in Engineering Science from the University of Oxford with support from a Commonwealth Scholarship, supervised by Professor Alison Noble. Following a postdoctoral fellowship funded by a Grand Challenge Explorations grant from the Bill and Melinda Gates Foundation, she established the Oxford Machine Learning in NeuroImaging (OMNI) laboratory. Their interest is in developing algorithms to characterise the spatiotemporal dynamics of brain maturation and deterioration. She has served as a Program Chair of the Medical Image Understanding and Analysis (MIUA) conference (2020 and 2021), and on the Organising Committee of the 2021 Workshop on Advances for Simplifying Medical Ultrasound (ASMUS) at the Medical Image Computing and Computer-Assisted Interventions (MICCAI) conference. In 2020, she was awarded a Springboard Award from the Academy of Medical Sciences.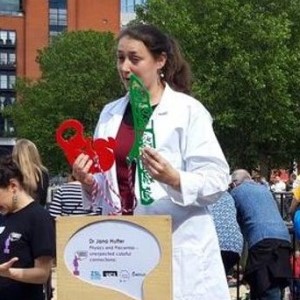 Jana Hutter
KING'S COLLEGE LONDON
Jana Hutter is a senior lecturer and UKRI Future Leaders Fellow at King's College in London, focusing on developing bespoke novel MRI acquisition techniques to study the human placenta and fetus in-vivo. Her focus is thereby on multi-modal functional techniques visualizing and quantifying physiology in-vivo all with the aim to gain new insights, to predict outcome and ultimately contribute to better treatments and outcomes.
She worked on the ERC-funded developing Human Connectome Project and the NIH-funded Placental Imaging Project, developing comprehensive acquisition protocols for the neonatal brain, fetal brain and the placenta.
Early Substance/ Environmental Exposures and Early Brain Outcomes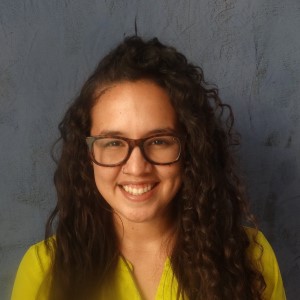 Claudia Lugo-Candelas
Columbia University Irving Medical Center
Claudia Lugo-Candelas, Ph.D., is an Assistant Professor in the Division of Child and Adolescent Psychiatry and the Bender-Fishbein Scholar at Columbia University Irving Medical Center in New York. Dr. Lugo-Candelas obtained a B.A. from the University of Puerto Rico, Rio Piedras and a Ph.D. in clinical psychology from the University of Massachusetts, Amherst. Her research aims to elucidate the early development of inhibitory control difficulties, particularly within developmental disorders such as ADHD. She uses MRI methodologies including infant neuroimaging to examine how exposures and experiences during the prenatal period place offspring at risk for inhibitory control disorders. She is particularly committed to understanding the exposures and experiences that are most relevant to communities that are underserved and underrepresented, including underprivileged and ethnic and racial minorities. Her work also seeks to understand early resilience factors, and is funded by the NIH, NARSAD, and Columbia University.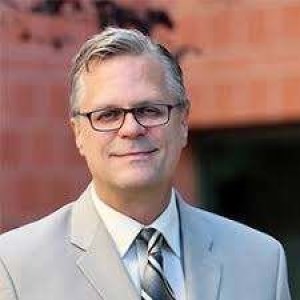 Bradley Peterson
Children's Hospital Los Angeles & Keck School of Medicine of University of Southern California
Dr. Peterson is the Director of the Institute for the Developing Mind and Chief of Psychiatry at Children's Hospital Los Angeles. He is also Vice Chair for Research and Director of the Division of Child and Adolescent Psychiatry in the Department of Psychiatry at the University of Southern California. His research involves the use of brain imaging technologies to study the developmental origins of mental illness and the mechanisms of therapeutic response. He is also trained in adult and child psychoanalysis.Dr. Peterson previously served as Director of Neuroimaging at the Yale Child Study Center, and as founding director of the MRI research program and Director of the Division of Child Psychiatry at Columbia University. He is the author of more than 330 peer-reviewed publications.
NIH HBCD and Large Multisite and Cohort Studies Across Countries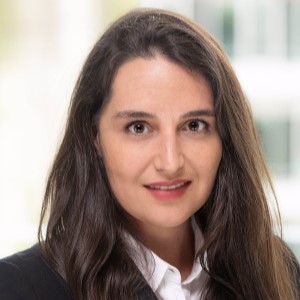 Roxane Licandro
Harvard Medical School, MGH and Medical University of Vienna
Roxane Licandro is a postdoctoral research associate at the Medical University of Vienna and a research fellow at the Massachusetts General Hospital and Harvard Medical School. She graduated from her medical computer science doctoral studies at TU Wien, where she worked as a university assistant at the Computer Vision Lab. She was awarded a Marie Skłodowska-Curie Fellowship and successfully completed research stays at Charité Berlin, Children's Hospital Zurich and University College London. Her research focus lies on finding new ways to computationally reconstruct, model and predict dynamic processes in space and over time especially in the field of fetal and paediatric brain development, brain atlas learning, evolving functional brain networks and developing structural connectivity assessed by exVivo scans with special focus on Sudden Infant Death Syndrome (SIDS). She is an active organizing committee member of the Fetal brain Tissues Annotation and segmentation (FeTA) challenge and of the PerInatal, Preterm and Paediatric Image analysis workshop (PIPPI) held in conjunction with MICCAI 2022. She joined the Fetal, Infant & Toddler Neuroimaging Group (FIT'NG) in December 2020 and co-organized the flux pre-conference FIT'NG workshop in 2021.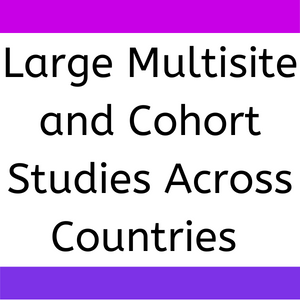 This session focuses on large multisite studies across European countries and renown panelists are invited representing the developing Human Connectome Project (Dr. Jonathan O'Muircheartaigh, King's College London, UK), the YOUth Cohort Study (Inge van Ooijen, MSc, Wilhelmina Children's Hospital at UMC Utrecht, Netherlands), the EPIRMEX/EPIPAGE study (Dr. Elie Saliba, University of Tours, France) and the BIDs Initiative (Dr. Melanie Ganz-Benjaminsen, University of Copenhagen, Denmark). The grand finale will be a joint panel discussion, where the audience is cordially invited to actively participate. The topics cover the challenges in setting up multi-site projects, lessons learned, how multi-site collaborations can be supported with standardization and what do we want to change in the future?
Panelists:
Melanie Ganz-Benjaminsen, University of Copenhagen, Denmark. Representative BIDS Initiative
Jonathan O'Muircheartaigh, King's College London, United Kingdom. Representative Developing Human Connectome Project
Inge van Ooijen, MSc, Wilhelmina Children's Hospital at UMC Utrecht, Netherlands. Representative Youth Cohort Study
Elie Saliba, University of Tours, France. Representative EPIRMEX and EPIPAGE study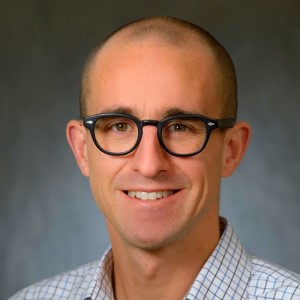 Dylan Tisdall
University of Pennsylvania
Dylan Tisdall, PhD, is Research Assistant Professor of Radiology at the Perelman School of Medicine, University of Pennsylvania. His research focuses on the development of robust methods for quantitative neuroimaging supporting the study of development and degeneration, with an emphasis on motion correction methods for structural imaging. While at the A. A. Martinos Center for Biomedical Imaging, Massachusetts General Hospital, he was the co-inventor of the volumetric navigators (vNavs) prospective motion correction system, which has become a standard tool in multi-center studies, including Adolescent Brain Cognitive Development (ABCD), Human Connectome Project–Aging and –Development, and the upcoming HEALthy Brain and Child Development (HBCD).
Tracy Riggins
University of Maryland
Tracy Riggins is an Associate Professor in the Department of Psychology at the University of Maryland in the United States of America. She received her Ph.D. from the Institute of Child Development at the University of Minnesota; and postdoc training from University of California, Davis and the University of Maryland, School of Medicine. The goal of her research program is to provide better understanding of the neural bases of cognitive development, particularly in the domain of memory. The empirical research conducted in her laboratory involves both typically developing children and children at-risk for cognitive impairments and uses a combination of behavioral, electrophysiological, and neuroimaging methodologies. She is currently serving as Secretary for the Cognitive Development Society and on the Editorial Board for Cognitive Development.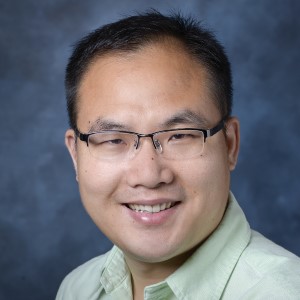 Wei Gao
Cedars-Sinai Medical Center
Wei Gao is Professor in the Department of Biomedical Sciences and Co-Director of the Neuroimaging Program at Cedars-Sinai Medical Center. His research has been focused on neuroimaging study of both typical and at-risk early brain development. His work on delineating typical functional brain growth trajectories and the impacts of prenatal drug exposure is funded by multiple grants from the National Institutes of Health. He is a site Principal Investigator on the Healthy Brain and Child Development (HBCD) study to longitudinally follow a large cohort of mother-child dyads from pregnancy to around 9 years of age with comprehensive MRI, EEG, behavioral, biospecimen, and environmental assessment. Collaborating with his colleagues, Dr. Gao is also working on projects exploring the impacts of poverty, maternal obesity, and genetic risks, including familial risks of Autism Spectrum Disorder, on early brain and behavioral growth. Dedicated in the study of early childhood development, Dr. Gao's ultimate goal is to leverage advanced neuroimaging techniques to help early identification of risks and secure better developmental outcomes for the young generation.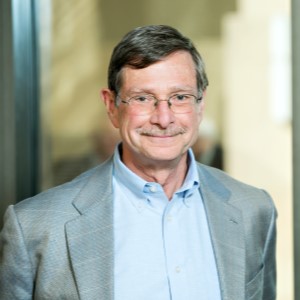 Nathan Fox
University of Maryland
Nathan A. Fox is Distinguished University Professor at the University of Maryland in the Department of Human Development and Quantitative Methodology. He has completed research on the biological bases of social and emotional behavior developing methods for assessing brain activity in infants and young children during tasks designed to elicit a range of emotions. His work on the temperamental antecedents of anxiety is funded by the National Institutes of Health where he was awarded a MERIT award for excellence of this research program. He is also a Principal Investigator on the Bucharest Early Intervention Project, a randomized trial to determine the efficacy of family care for infants with a history of abandonment and institutionalization. Dr. Fox is an elected a Fellow of the American Association for the Advancement of Science, the Association for Psychological Science and the American Academy of Arts and Sciences and received the Distinguished Scientific Contributions Award from the Society for Research in Child Development and the Distinguished Mentor Award and G. Stanley Hall Award for Lifelong Achievement in Developmental Science from Division 7 of the American Psychological Association. He is also the recipient in 2017 of the Ruane Award for Outstanding Research in Child and Adolescent Psychiatry and is a founding member of the National Scientific Council for the Developing Child where he is co-Scientific Director of this group.
Thank you to our Sponsors!